Homecare FAQ
The subject of homecare has become an important issue with today's senior population. Questions such as: Will it affect me? Can I stay at home? What is the cost? Does Medicare pay for these services? What are my choices? What will I need? All these questions are issues on the minds of seniors.
For many, the fear of dying too soon has been replaced by the fear of becoming disabled through a lengthy though frail life. Becoming unable to walk, move from a chair to a bed, perform bathroom functions, bathe, dress, and feed oneself is a matter of immense concern to active adults. Moreover, when we lose these functions, we want to be cared for. This, coupled with the fact that families are geographically separated, makes it more difficult for seniors to receive the traditional support from family members that they have enjoyed in the past. Consequently, seniors are using more services of home health care than ever before.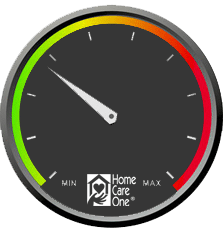 Time and Type of services Available
Understanding the different types of services available for homecare can be confusing to say the least. The following list is designed to clear up some of the confusion.
Hourly: Hourly care can be provided by a companion / homemaker, CNA/HHA, LPN, or RN. The caregiver can provide care available under their licensure/ certification as well as companion / homemaker services. A minimum of 5 hours of care is required. RN, LPN and Bed and Bath visits are also available.
Live-In: 24-hour live-in care can be provided by a companion / homemaker, CNA/HHA, LPN, or RN. The caregiver can provide care available under their licensure as well as companion / homemaker services. A live-in caregiver must be able to have 8 hours of uninterrupted sleep, in contract (for client's that need full 24-hour attention, we provide shift-work care).
24 Hour Care: The level of care and service is when a home health professional is awake and ready to attend to a patient's needs 24 Hours a Day. The level of service usually, with rare exception, applies to home health aide care. Two home health aides, each working a 12 hour shift, provide the care. Provision of this service is via private pay, use of long-term care insurance.
Visits: A visit is when the health professional, aide or nurse, comes into a patient's home or residence and performs certain specific tasks or duties. A visit can last up to an hour, but is defined, time-wise, by the completion of the required duties. When the tasks have been performed and completed, the visit is over. Skilled Nurse visit example: remove a dressing on a wound, document the wound, treat the wound, put a new dressing on the wound and to monitor the general health of the patient. Home Health Aide Visit Example: help the patient undress, help patient bathe or give patient sponge bath, help patient get dressed and change bed linens.
TYPES
Homemaker/Companions/Sitters:
A homemaker/companion is a person who cares for an elderly, handicapped, or convalescent individual or couple and can accompany them on trips, outings, and appointments, as well as prepare and serve meals. Companions are available for hourly, shift, or live-in care. Following are some of the possible services of a companion.
Companionship & conversation
Sort and/or read mail
Arrange appointments
Assist with walking
Letter writing and correspondence
Reading
Meal planning
Meal preparation
Make bed
Assist with entertainment
Answer the phone
Answer the door
Basic grooming
Apparel selection assistance
Care of indoor house plants
Appointment reminders
Discuss current & historical events
Assist in decision making
Participate in crafts
Play games/cards
Sewing assistance
Monitor diet and eating habits

Organize recipes
Prepare grocery list
Supervise home maintenance
Oversee home deliveries
Coordinate lawn care
Clip coupons for shopping
Weather awareness
Light exercise assistance
Review phone messages
Monitor food freshness & expirations
Mail bills & letters
Buy newspapers, magazines, books
Rent & play VCR movies
Plan visits, outings & trips
Visit neighbors, friends, family
Birthday & anniversary reminders
Maintain client calendar
Maintain family scrapbook
Record family history
Medication reminders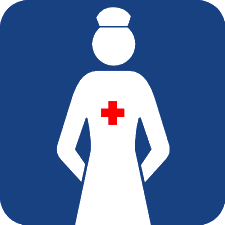 CNA's (Certified Nursing Assistants)/HHA's (Home Health Aides): Our CNA's and HHA's have a nursing assistant certificate. A person receiving care from a CNA/HHA should be under the care of a physician and/or supervised by a Registered Nurse. Nurses Aides assist with bathing, dressing, toileting, grooming, eating, physical transfer, and those normal daily routines the client/patient could perform for himself or herself were he or she physically capable. Nurses Aides can also perform all the services of a companion or homemaker and are available hourly, for shift-work or on a live-in basis.
LPN's (Licensed Practical Nurses): LPN's have practical nurse licenses and are under the supervision of our registered nurse or a physician. An LPN maintains the medical plan of treatment created by the registered nurse and approved by the physician. An LPN can also perform the services of a CNA, homemaker, and companion.
RN's (Registered Nurses): RN's are licensed and maintain clinical records for clients receiving nursing care. An RN develops medical plans for treatment and can maintain them or supervise their maintenance. An RN supervises LPN's and CNA's/HHA's. An RN can manage client medications and is available on an hourly, shift, visit or live-in basis.
Home Care One: Our bonded, insured, and certified caregivers are residents of the community in which they serve. These professional caregivers can offer service from 5 to 24 hours ever day and these services are ideal for the senior or disabled person who is unable to attend to the basics of life. Without us, our clients would live diminished and impaired lifestyles or would be confined to a nursing home or live-in facility. Our variety of services consists of Personal Care, Companion Services and Medical Services.
About Us:
Home Care One is dedicated to serving the needs of the community. Having over 2 decades of combined experience, we have earned an excellent reputation in our industry by placing emphasis on quality service provision, recruiting talented personnel and embracing an uncompromising dedication to customer service.
Whether you're looking for qualified homecare services or professionally managed companion care, we invite you to discover what makes Home Care One Florida's "Stay at YOUR home alternative".
CALL TODAY FOR A FREE, NO-OBLIGATION ASSESSMENT AND ASK US ABOUT OUR UPGRADED CARE PACKAGE!!!
TOLL FREE: (800) 781-6004
or visit out getting started page to learn about our free no-obligation assessment.