Getting Started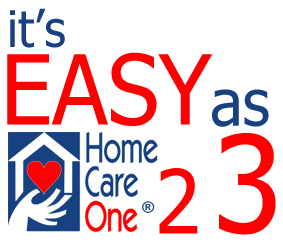 At Home Care One our primary goal is to help individuals to maintain as familiar a lifestyle as possible in the comfort of their own home, or wherever the care may take them. We want people to enjoy their life as much as they can amidst the treasured pictures, furnishings and other belongings that bring solace and peace to their hearts. We want them to feel independent and, as much as they are able, to set their own schedules.
Adult children may feel inadequate in caring for their infirm or aging parents for many reasons. Home Care One can help resolve this dilemma, and can furnish you or your loved one with a professional yet compassionate caregiver.
CALL TODAY FOR A FREE, NO-OBLIGATION ASSESSMENT AND ASK US ABOUT OUR UPGRADED CARE PACKAGE!!!
TOLL FREE: (800) 781-6004